iThEC23 Conference Announcement – change of dates – now iThEC24
Due to circumstances beyond the Organizing Committee's control, mainly related to logistic issues, the Committee have decided to change the date of the conference. In doing so, we will benefit from recent improvements in the facilities at CERN and can expect a larger panel of participants to be available.
Discussing the role of thorium in the future of our civilisation remains as relevant as ever. We are fully committed to making iThEC24, to be held at CERN from September 1st to September 5th, 2024, a great success, as was the case for ThEC13.
The Organization Committee expresses its deep appreciation for your understanding.
The international Thorium Energy Committee iThEC is organizing, in cooperation with the European Organization for Nuclear Research CERN and the International Atomic Energy Agency IAEA, iThEC24, an international conference on thorium as a sustainable energy resource, at CERN, in Geneva Switzerland, from Sunday September 1st Thursday September 5th, 2024.

"Thorium Energy – A Game Changer"
Sunday September 1 to Thursday September 5, 2024
In the last ten years, considerable progress has been made in Thorium research and innovative Thorium technologies are now close to becoming a game changer in the field of carbon-free energy generation as well as recycling and transmutation of spent nuclear fuel. The iThEC24 conference will bring together international experts to present and discuss state-of-the-art and future developments of thorium facilities and enabling technologies, as well as national thorium policies, industrial, environmental and commercial prospects.
Conference subjects include:
Global energy challenges and opportunities at the dawn of the Third Millennium

Thorium origin and physical properties

Conceptual aspects of thorium power reactors, MSR, HTR, Lead and LBE-cooled reactors

Neutron physics of thorium reactors

Thorium fuel cycle and elimination of nuclear waste

Materials technology

Thorium accelerator driven systems (ADS)

Non-proliferation, thorium systems safety and regulations
iThEC24 International Scientific Advisory Committee :
– Hamid Ait Abderrahim / Director of MYRRHA, SCK-CEN / Belgium
– S.A. Bharadwaj / Former Chairman Atomic Energy Regulatory Board / India
– Frédérick Bordry / Former Director of CERN Accelerators and Technology / France
– Hesheng Chen / Head of CSNS / China
– Masatoshi Futakawa / J-PARC Center / Japan
– Myneni Ganapati / Director VT-India Nuclear Energy Partnership, Virginia Tech / USA
– Chaitanyamoy Ganguly / Former  Head of Nuclear Fuel Cycle and Material Section, IAEA / India
– Rolf Heuer / Former Director General of CERN / Germany
– Anil Kakodkar / Former Chairman Atomic Energy Commission / India
– Jiri Krepel / Advanced Nuclear System Group, PSI / Switzerland
– Ajit Kumar Mohanty / Director of Bhabha Atomic Energy Research Centre / India
– Stefano Monti / Former Section Head, Nuclear Power Technology Development, IAEA / Italy
– Gérard Mourou* / Ecole Polytechnique, Paris / France
– Carlo Rubbia* / Gran Sasso Science Institute (GSSI), Senator for life of the Italian Republic / Italy
– Brit Salbu / Former Director CERAD CoE for Environmental Radioactivity, NMBU / Norway
– Jan Uhlir / ÚJV Řež Nuclear Research Institute / Czech Republic
– P.K. Wattal / Scientific Officer, Bhabha Atomic Energy Research Centre / India
– Mark Williamson / Director Nuclear Chemical Engineering Program / USA
Nobel Laureate in Physics
For more information :
Registration direct link :
Call for Papers
The Organization Committee invites submissions of abstracts and/or posters, addressing one of the four major thematic pillars of the conference:
Scientific and technical advances offered by thorium to alternative nuclear technologies

Recycling and transmutation of spent fuel

Future developments of thorium facilities and enabling technologies

Future industrial, environmental and commercial prospects
Authors are invited to submit electronically (ithec23.conference@cern.ch) an abstract. All submissions will be treated as confidential, and will only be disclosed to the Organizing Committee and their chosen sub-referees. The submission should begin with a title, followed by the names, affiliations and contact information of all authors, and an abstract. The length of the submission should be at most one page. Submissions must not substantially duplicate work that was published elsewhere, or work that any of the authors has submitted in parallel to a journal or to any other conference or workshop with proceedings. The deadline for the submission is 31th of May 2023. Each selected author undertakes to provide a corresponding paper for the book of proceedings of IThEC24, by the strict deadline of October 31st, 2023.
There is also the possibility to present a poster at the conference. A poster template in format A0 will be sent in due time to poster authors who will have been selected. Posters will be on display for the whole duration of the conference in the area where coffee breaks will take place.
All received contributions (abstracts, posters) will be peer-reviewed and selected in consultation with the members of the Scientific Advisory Committee by June 30th.
The contributors of the selected abstracts will be invited to prepare a presentation in one of the thematic sessions of the conference.
A full paper will have to be submitted by October 31st, 2023 (in Word format, no pdf), which will be published in the conference book of proceedings.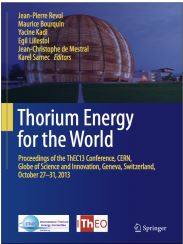 Proceedings of ThEC13 Conference
Timetable for the call for abstracts and posters:
25 November 2022:         Publication of the call for extended abstracts and posters
31 May 2023:                  Submission deadline
30 June 2023:                   Selection deadline and invitation of full papers and posters
31 October 2023:               Submission of full papers and posters for the conference proceedings
On behalf of iThEC23 Organization Committee:
Jean-Christophe de Mestral, Chair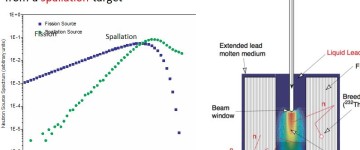 Swiss Physical Society Conference by Prof. Maurice Bourquin
Held at Ecole Polytechnique Fédéral de Lausanne, August 28, 2018.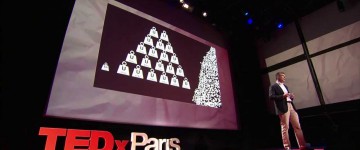 Conferences conveying our message
Following the success of the previous ThEC10 (UK), ThEC11 (USA) and ThEC12 (China), iThEC brought together regional actors in the development of thorium energy systems in order to obtain an overview of all the activities and promote cooperation.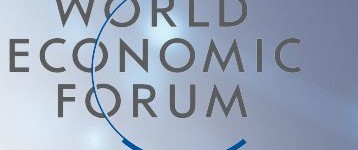 Scientific organisation
Driven by leaders in physics
Network of partnerships
Unlimited energy for all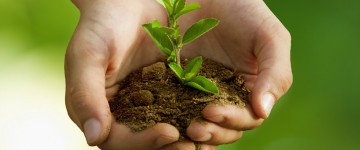 Support us
Primarily, iThEC is sponsored by its active members who also donate their time. iThEC is also open to « Supporting members »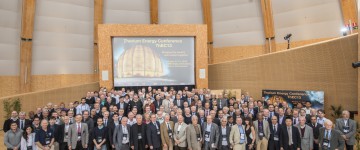 iTHEC Partners
There is no doubt regarding the traction exerted by the thorium revolution, it has gained significant momentum as revealed by our numerous partners around the globe.